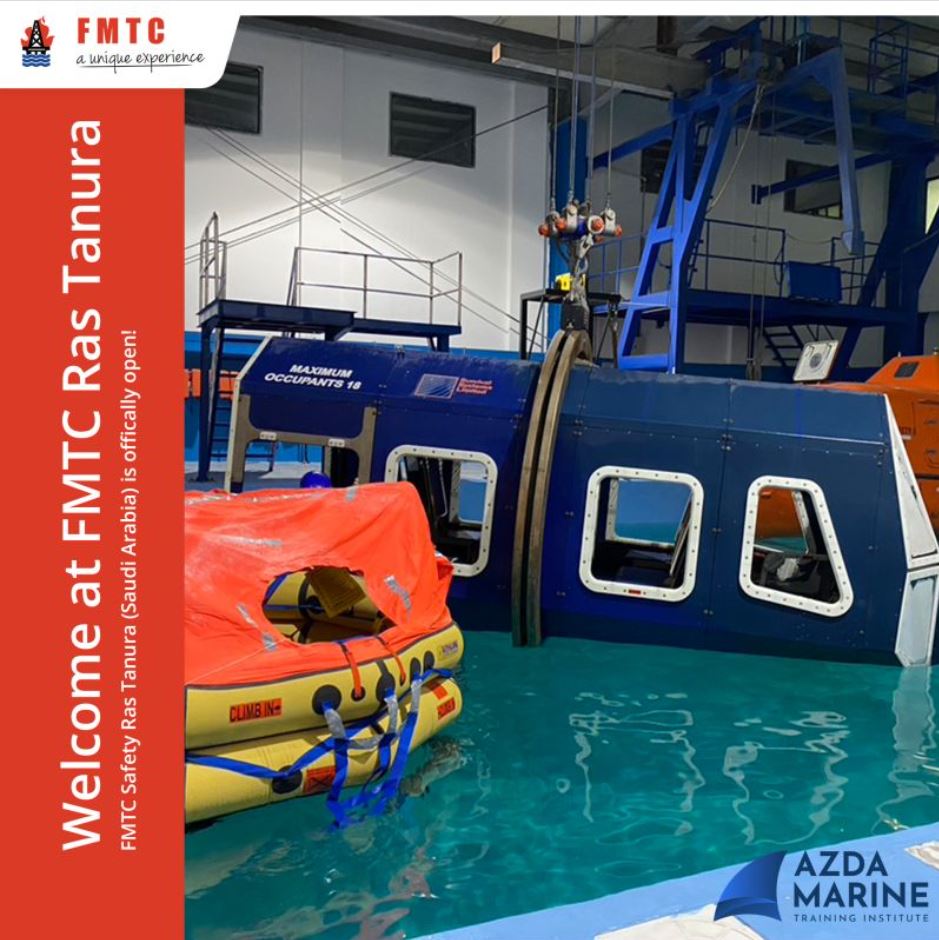 A great way to start the new year: FMTC Safety is officially open in Ras Tanura in Saudi Arabia. 
What is unique about this location is that training is provided 24/7.
Ras Tanura is an important oil export port. There is an airport in Ras Tanura for helicopters which are flying to the production platforms at sea. King Fahd International Airport is the nearest international airport to FMTC Safety Ras Tanura. This airport makes FMTC Safety Ras Tanura easily accessible for delegates.
FMTC Safety offers: 
• Certified OPITO Offshore training courses.
• Training when it suits the delegate. The training will be tailored to desired dates and times.
• Training always continue – that is a guarantee. 
• Unique training locations worldwide. Due to the different international locations, the training facilities are easily accessible for all delegates.
• Expert and passionate instructors. Our instructors are all in possession of the required certificates and can, combined with their own practical experience, provide the best possible training.
A special thanks to our local partner AZDA Marine.