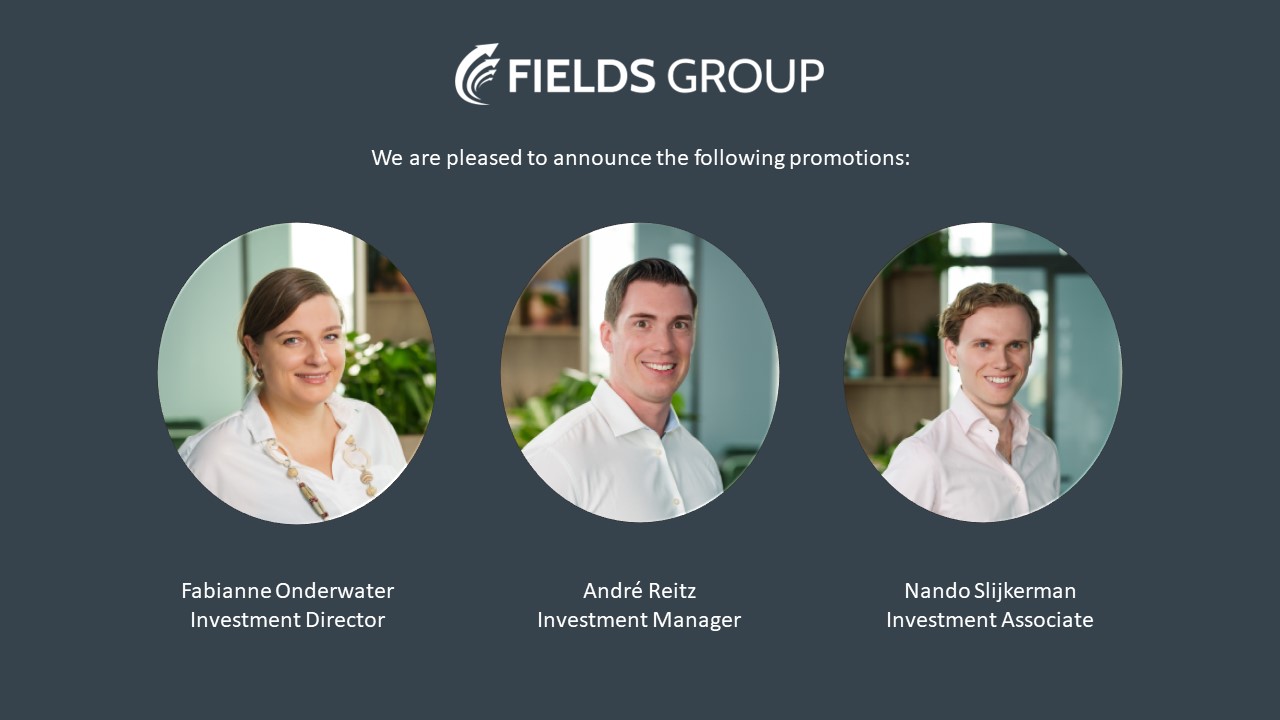 FIELDS Group is pleased to announce that Fabianne Onderwater has been promoted to Investment Director, André Reitz to Investment Manager and Nando Slijkerman to Investment Associate.
Both Fabianne, André and Nando demonstrated a very strong professional development in the past years and made a significant impact on multiple deal processes, our group companies and the FIELDS organization.
Fabianne specifically has been instrumental in the acquisitions and further acceleration of both Vink Groep and FMTC, and the successful divestment of Eurotech. She is also one of the driving forces behind the Talent Program at Vink aimed at training and coaching of high potentials and she is an active member of Level20.
André played a leading role in the acquisition of KENT Europe and is currently driving FIELDS' buy-and-build in IT services in the DACH region. He continues to make a big impact on working with the team at KENT to realize full potential.
Nando had a decisive role in the acquisition of KENT Europe with a focus on the commercial due diligence and value creation going forward. He further has a leading role in driving ESG across our group companies.